Activating / Updating the UNIcard
When the ID card is inserted into a UNIcard station for the first time, the card is activated. For staff, the card expiry date is printed on the rewritable strip and for card holders with dual roles, the current semester and a calculated semester end date (semester end date + 60 days).
Inserting an activated UNIcard will effect an update and potentially an adjustment of the validity date on the rewritable strip
Updating the UNIcard for a new validity date can take place earliest 30 days before the printed current validity date. Updating the UNIcard before, will print again the old validity date.
UNIcard station locations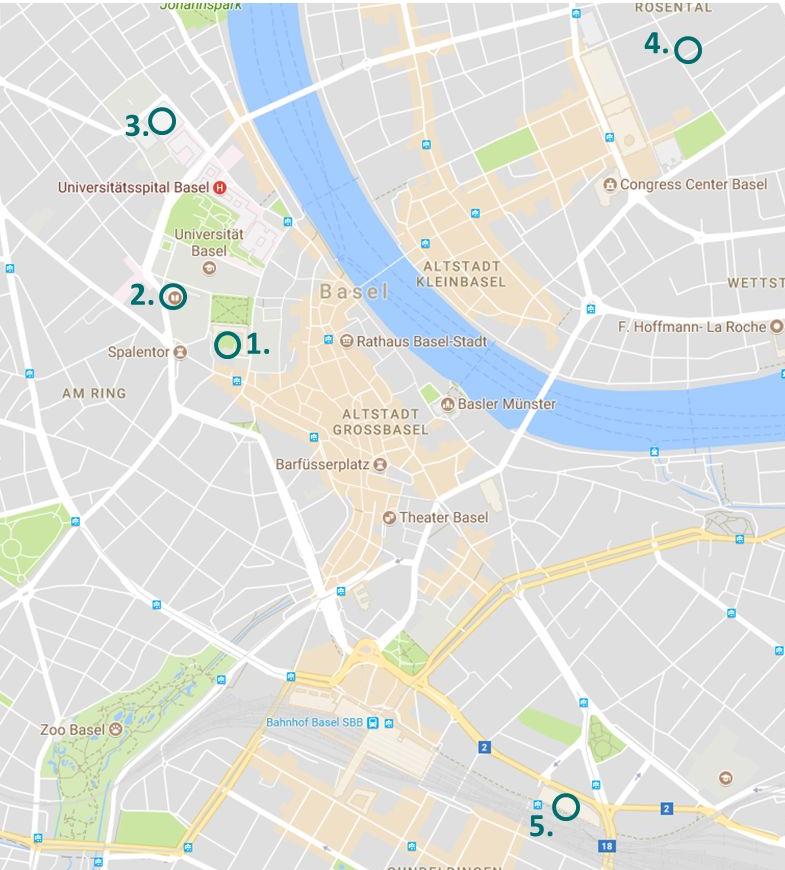 Important: New location at Rosental Area!

University Main Building (two stations) - main entry
University Library - foyer 1st Floor
BioZentrum - entry
Rosental Area - entry Mattenstrasse 28
Jacob Burckhardt Building - entry WWZ
DBE Allschwil - foyer 3rd floor (not indicated on the map)